So i Ran out of Batteries for my camera (i really should get a rechargeable one) and had to use my phone, I hope it's good enough!
I wanted a ruffly scarf that is just for the neck so i can wear it tucked in my jacket. I don't like to tuck in long ones since they get uncomfortable so i made this!
Cute huh?
Now my neck can be all nice and warm in this wintery cold! Ew…
What you will need is:
60×8 Fleece fabric
2 big buttons
sewing machine
thread
Instructions:
Cut your fleece to 60×8
Put your sewing tension to zero and the top stitch to the longest straight stitch.
Mine was 11.
Now you will sew 3 lines all the way down, (left, middle and right) do not do a back stitch since you will be stitching to gather it.
Picture number (4)
Once your are done stitching look for the back of the stitch and pull on all 3 stitches of thread and it will start gathering.
It should look like this.
pin it and start sewing over it again but this time turn your tension tighter (i did a 5) and keep the same top stitch length.
Stitch on all 3
Once that is done it should be about 35 inches long
Now change your sewing foot to the button foot and sew 2 button holes.
Stitch the 2 buttons.
And wallaaaaaaa! Fantastico no?
Now you can be all flirty with your new ruffly neck scarf.
(Notice i can only button one button on my jacket? I am 8 months preggo and i had to squeeezzzze into this just for the picture hahaha!)
I am sure going to use this on thursday because my hunkster is taking me out on a date!
Wooo! Finally, Just me and Hunky.
-The Tootsie Wootsie
This Item has been Featured at: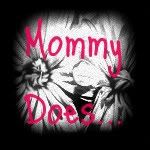 CHECK HER OUT!